A red rose is the symbol chosen for this great project aimed at raising public awareness on the issue of violence against women (End violence against women).
Artist Rossana Casale calls for the most important Italian jazz and pop-jazz singers in joining together to celebrate the International Day for the Elimination of Violence against Women on November 25, a date established by the United Nations General Assembly through resolution number 54/134 of 1999.
The song chosen for this incredible and unreleased reunion is: 'The Dry Cleaner from Des Moines', a blues composed by Charles Mingus, performed and written by Joni Mitchell, included in her album entitled 'Mingus' [Asylum Records 1979].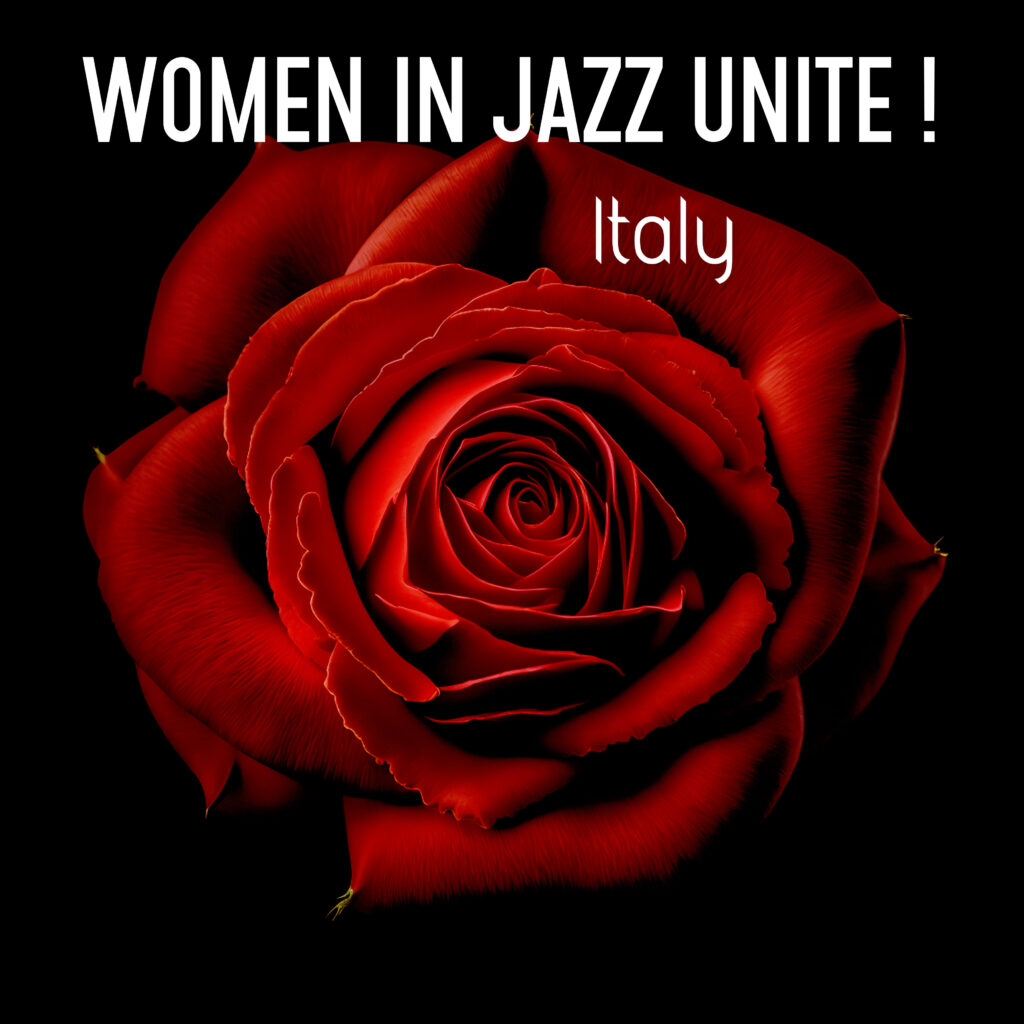 They are:
Rossana Casale
Carla Marcotulli
Diana Torto
Ada Montellanico
Cristina Zavalloni
Susanna Stivali
Gianna Montecalvo
Michela Lombardi
Laura Avanzolini
Lorena Fontana
Danila Satragno
Barbara Raimondi
Simona Molinari
Simona Bencini
Karima
Chiara Stroia
Vanessa Tagliabue Yorke
Giulia Lorenzoni
Laura Conti
Erika Petti
Patty Lomuscio
Perla Palmieri
Greta Mirall
Sara Maghelli
Ginevra Guerrini
25 great female artists esteemed by the public and critics both in Italy and abroad.
Performers, composers, musicians and Conservatory teachers, all 25 united in a single song with the aim of keeping attention high on such a dramatic theme.
"The project was born at first on the complicity of some of us and the gradual desire to extend it to as many jazz singers as possible," says Casale. " The choice of the song was influenced by my tribute to Joni Mitchell released a year ago (JONI Incipit Records for Egea Music). She, Joni, is a point of reference for all of us because of her voice, her compositions, her lyrics and also because she has developed her career throughout pop-folk and jazz in a constant research. 'The Dry Cleaner from Des Moines' by Charles Mingus was initially an 'aesthetic' choice, in the sense that, despite having a virtuoso melody, the song is based on a blues turn that in every jazz club in the world is known to put everyone together. In fact, the result is incredibly live and my colleagues are all extraordinary."
The lyrics are about a woman playing at the Games Room, embodying the right for every woman to have fun freely.
"However, as it sometimes happens" Rossana continues, " unexpected meanings suddenly are added to your intentions. The text brings out the word 'luck' that we sing repeatedly (lucky lucky), alone or in chorus, throughout the whole song.
You have to be lucky. You are lucky if you do not encounter violence during your entire life. Men certainly have the fortune of not knowing the humiliation and pain of daily attacks that we women instead know too well. There's the absolute urgency to change a millennial cultural thought against women which leads to the perpetration of violence in its various forms".
"We also decided," Casale continues, "to insert, at a certain point of Mitchell's song, the touching poem by Alda Merini entitled 'Smile' as a symbol of strength and courage, the same courage that helps us keeping our heads up high and every time once again rise. The artist Karima recited the text accompanied in the background by a beautiful vocal solo by Carla Marcotulli. The result is beautiful because of the simplicity with which the poetry is expressed. It doesn't want to put weight on it, it simply is."
Chiara Civello, Niki Nicolai, Petra Magoni and Maria Pia De Vito also join in supporting the initiative.
WJU! Italy donates the proceeds of this initiative to Association Di.r.E (Women against violence)
www.direcontrolaviolenza.it
IBAN: IT 65 X 08327 03239 00000000
The Dry Cleaner From Des Moines
(Charles Mingus/Joni Mitchell)
The Dry Cleaner From Des Moines
(Charles Mingus/Joni Mitchell)
I'm down to a roll of dimes
I'm stalking the slot that's hot
I keep hearing bells all around me
Jingling in the lucky jackpots
They keep you tantalized
They keep you reaching for your wallet
Here in fools' paradise
I talked to a cat from Des Moines
He said he ran a cleaning plant
That cat was clanking with coin
Well, he must have had a genie in a lamp
'Cause every time,
I dropped a dime, I blew it
He kept ringing bells
Nothing to it
He got three oranges
Three lemons
Three cherries
Three plums
I'm losing my taste for fruit
Watching the dry cleaner do it
Like Midas in a polyester suit
It's all luck/ It's just luck
You get a little lucky and you make a little money
I followed him down the strip
He picked out a booth at Circus Circus
Where the cowgirls fill the room
With their big balloons
The Cleaner was pitching with purpose
He had Dinos and Pooh Bears
And lions, pink and blue there
He couldn't lose there
Des Moines was stacking the chips
Raking off the tables
Ringing the bandit's bells
This is a story that's a drag to tell
In some ways
Since I lost every dime
I laid on the line
But the cleaner from Des Moines
Could put a coin
In the door of a John
And get twenty for one
It's just luck
Lucky, lucky, so lucky, real lucky
That cat's got luck, that cat's got luck
Lucky lucky lucky lucky lucky
Karima recites 'Smile' written by poetess Alda Merini
Smile – by Alda Merini
Smile, woman,
always smile at life
even if life doesn't smile at you.
Smile at ended loves
smile at your sorrows
smile anyway.
Your smile will be
light for your path
lighthouse for lost sailors.
Your smile will be
a kiss of a mother,
a flutter of wings,
a ray of sunshine for everyone.
Artist: WOMEN IN JAZZ UNITE ! Italy
Track: The Dry Cleaner from Des Moines
Authors: Joni Mitchell/Charles Mingus
Producer: Rossana Casale
Timing: 00:06:24
Label: Incipit Records for Egea Music
Musicians: Emiliano Begni piano, Francesco Consaga soprano sax, Ermanno Dodaro dbass, Gino Cardamone guitar
Sound Engeneer: Gianluca Siscaro Village Recording Studio, Rome
Graphics and Web Design: Claudio Mengoli
Cover Photo: Alec Gomes
Video editing: Francesca Beltrami
Incipit Records per Egea Music.
Release date: November 25/2023 at midnight